Hologram Facade – Competition entry for the Embassy of the United Arab Emirates, 1999
Pysall . Ruge Architekten
Our movement influence our perception. It is where we are at a certain moment of time that makes us see things differently.
Porcelain constructions with three faces of color build the mirage fassade for the United Arab Emirate.
A competition entry. The design was selected for several awards.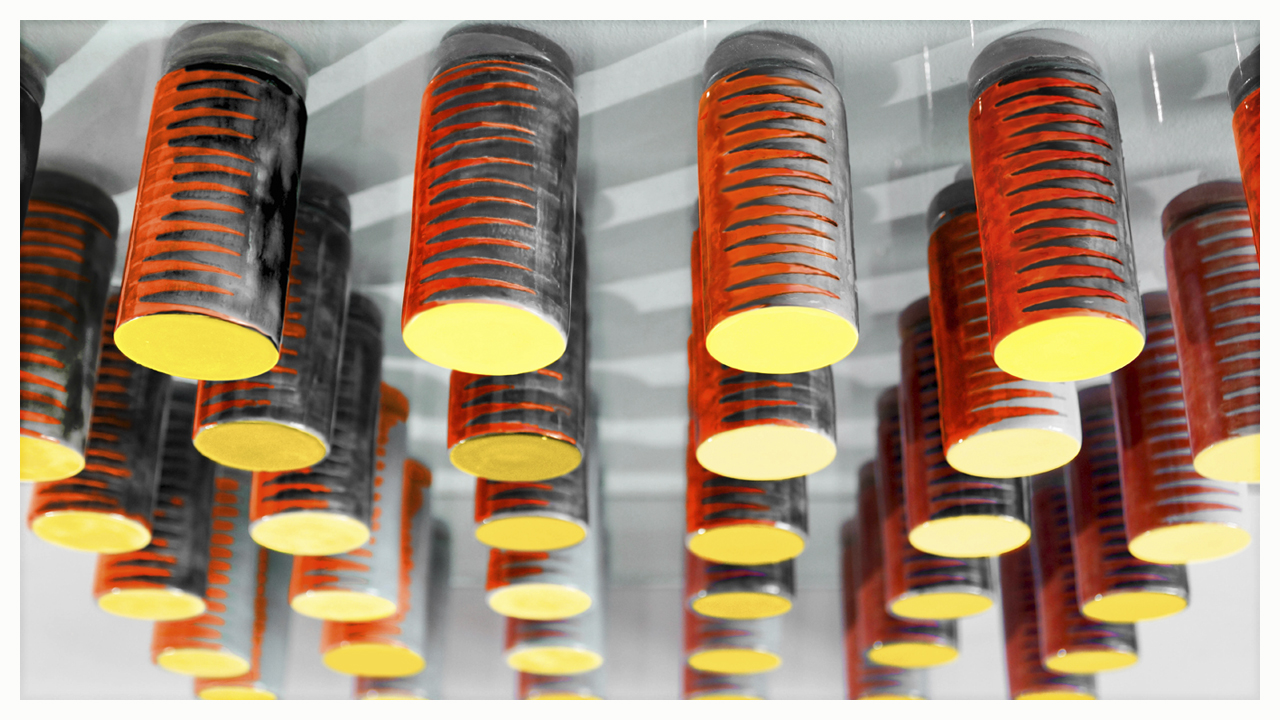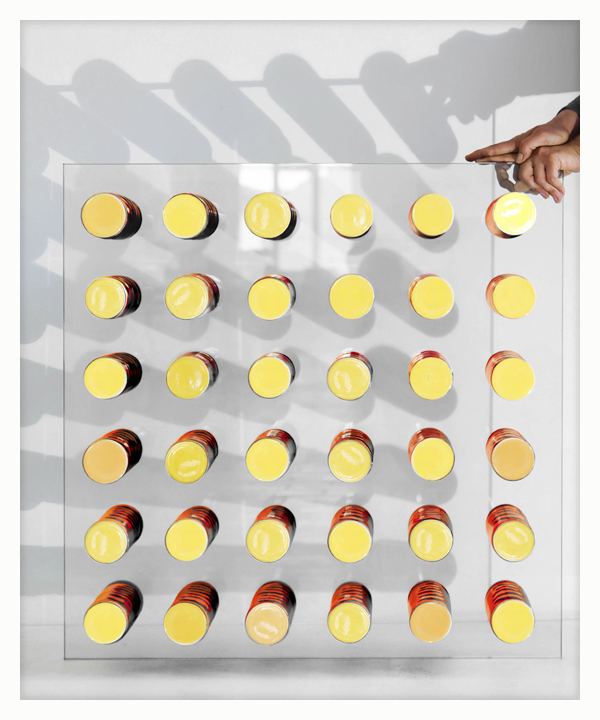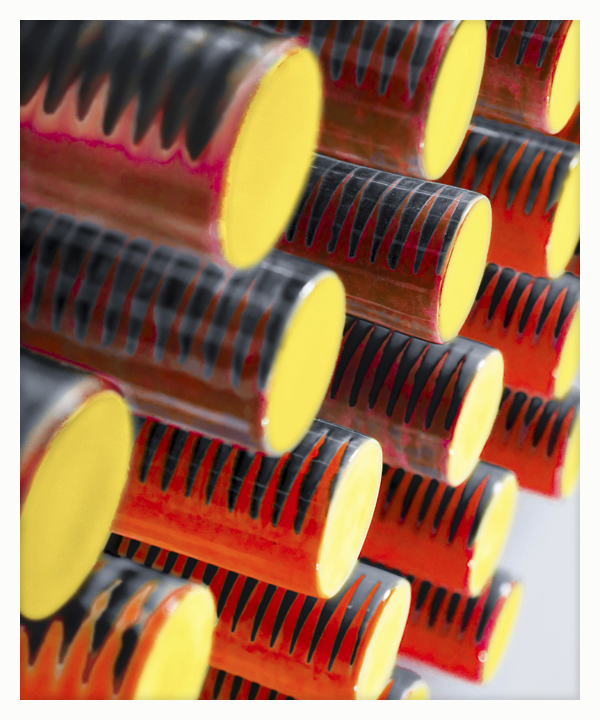 ---
17 MOVING SCULPTURES – EXPO 2000 Hannover – German Pavillion
A moving installation (12 meter high, 32 meter wide) that tells the story of a land, in the motion of time. Three arms draw a space as they circle around. They pass by 16 moving media screens representing the 16 german federal states, the screens on the arms change the media films. The whole space then changes to tell one story of one land.
Poetry in motion. Music and light plays a big role.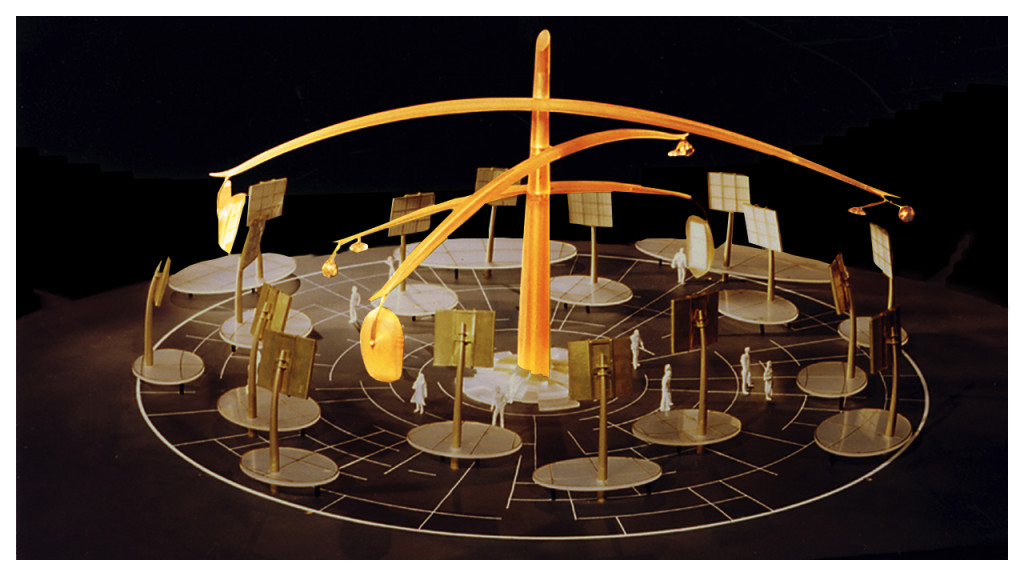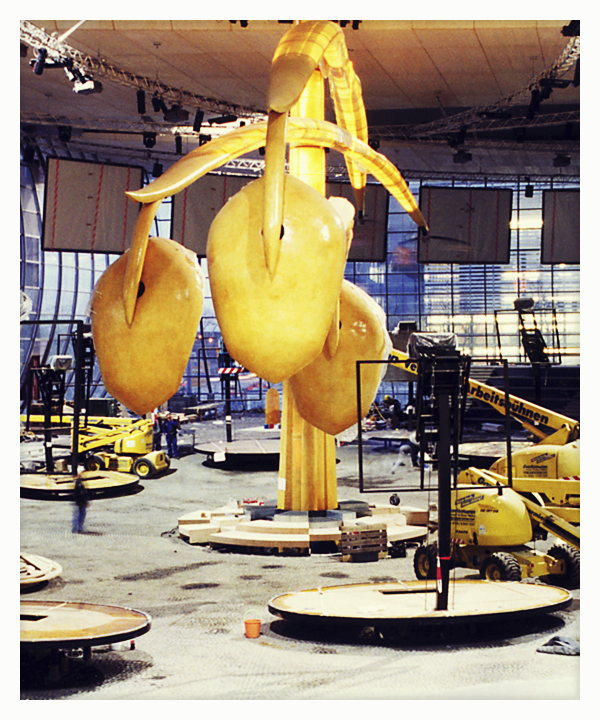 ---
The light story of chaos and order
Location: Gendarmenmarkt Berlin-Mitte
Could chaos be felt as an ultimate order? Light projections on the Gendarment markt in Berlin, that tell a story of chaos through light projections.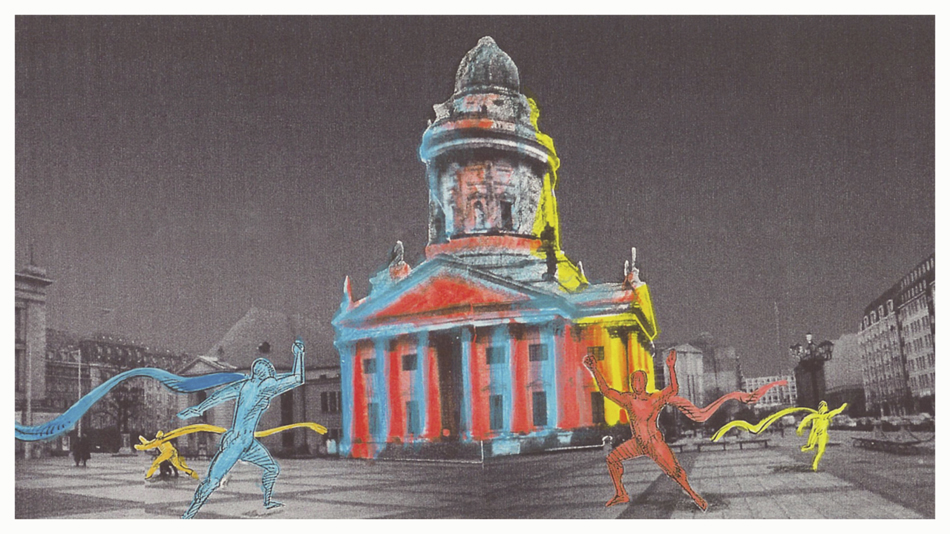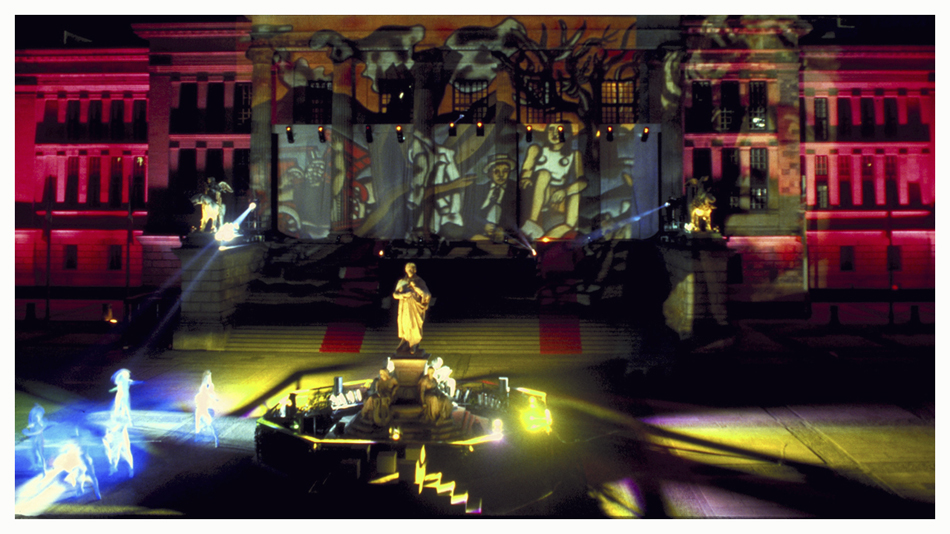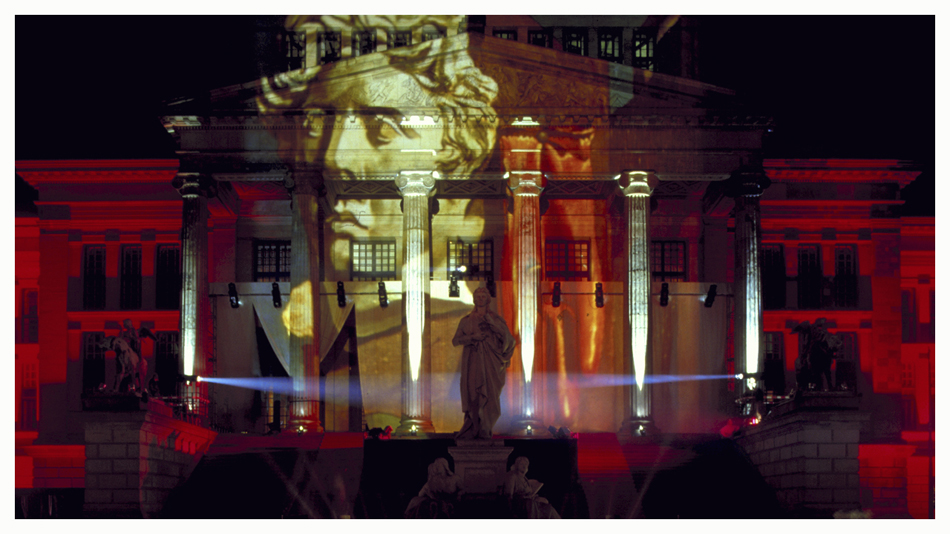 ---